Team Learning & Development
When it comes to running leadership and team development workshops, I adopt a highly experiential approach. Every workshop will include some background information about the topic of interest, highlighting any relevant current research; sharing of some relevant tools or strategies; and the opportunity for participants to reflect on and apply the new learning to a real-life challenge they are experiencing.
These 2-hour Team Learning Sessions are a great way to introduce a new concept, or get staff to re-focus on something important. They offer a "taster" of content that can then be expanded upon in a half-day or full-day Team Development Day.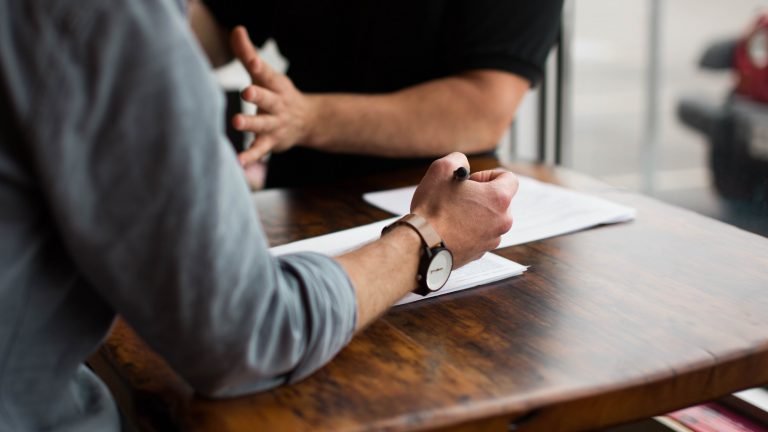 Knowing and Being your Best Self
Building Better Relationships
Embracing Challenging Conversations
Skills for Difficult Client Conversations
Effective Feedback and Performance Conversations
Understanding and Inspiring Others
Managing Your State and Maintaining Wellbeing
Personal Best (for Student Leaders)
Group Coaching Program for New and Emerging Leaders
This program targets emerging or recently established leaders, staff who find themselves in formal leadership roles for the first time, or who aspire to such roles.
It will help you to evolve your unique identify as a leader, by exploring your own thinking, intentions and values so you can be more authentic and impactful in your leadership.
The program will help you to reflect on your leadership capabilities, your natural strengths and the areas you want to develop.
Each group coaching session has a clear focus and is highly experiential, with an action-learning approach that enables the learning to be applied to solve real work challenges.
The group coaching program comprises:
Identifying your unique leadership strengths & areas for development.
30-minute introductory session
Pre-work before each session
4 x 2-hour group coaching sessions:
Session 1: Understanding Self
Session 2: Being Best Self
Session 3: Understanding Others
Session 4: Building Better Relationships
Reflection and action between sessions, with supporting resources and readings.
Creation of a personal Leadership Development Plan.
Feedback from Participants
"Thank you again for the opportunity to work with you. It has been such a valuable learning experience and has been some of the best professional learning that I have engaged in, and that is mostly due to you!"
"I was hesitant to be part of this to begin with but it was such a useful exercise. Thank you for your expertise and making it an enjoyable and valuable experience."
"Thank you Julie for all of your time and support. It was a really valuable opportunity to be a part of."
Unlike large firms who deliver off-the-shelf programs, I do not take a "one size fits all" approach. Instead, I will work closely with you and your team to develop a half-day or full-day workshop which is tailored to meet the specific needs of your team.
I will help you design and prepare a bespoke session for your team, based on the outcomes you actually want.
I will use an approach (or variety of approaches) that best fit the needs of the group.
I will structure the session(s) to create energy and maximise creativity.
I will honour the wisdom of the group. I will foster open participation, with respect for participant diversity.
I will manage participant interaction, creating opportunities for everyone to have a say and drawing-out participants with different thinking styles.
I will create a psychologially safe environment, in which issues can be surfaced.
I will bring an independent view, which also helps me keep the session on track.
I will ensure group members are fully engaged, while I focus on process.
"Julie Lines was professional, positive, and open-minded to tailoring a program to our school's needs. Her ability to effortlessly weave contemporary research into our workshop enabled students to experience the breadth and depth of her skills. 
As active participants, we trusted Julie in moments when she provoked our thinking and challenged our preconceptions and assumptions. 
Julie took time to listen to us as individuals, to personalise our program requirements, and to check in along the way. We look forward to having Julie back with us in the future". 
Assistant Principal, SA High School (2019)
Drawing on decades of experience developing and facilitating workshops, focus groups, reviews and retreats, I will work with you to design and deliver a program which keeps participants engaged and meets the objectives you want to achieve from the day.
In a complimentary "discovery" meeting, we will discuss what's important for your group/team – this might be a skill gap, a shift in thinking your organisation is trying to make, or something you want to see more of in your leaders.
Perhaps you want to create a feedback culture.
Maybe you want people to start having tough conversations.Build the resilience of your leaders.
Develop greater empathy by listening to understand.
Get people thinking more strategically.
Start conversations about personal purpose and how this links to organisational success.
"Thank you so much for the gentle way you have delivered our Staff Retreat. The staff were engaged, relaxed, reflected on themselves and had the opportunity to interact with others".
Feedback received after whole school full day Retreat (2020)
"Great session. Engaging facilitator."
"Julie was really great at listening to what we were saying and understanding where we were coming from. She presented in a professional manner and every individual was treated with respect."
"More more more please. Julie was sensational."
"Interesting and engaging."
"Outstanding."
"Julie was focused, engaging and helpful."
"Thank you [Julie] for the gentle, firm, confident presentation that allowed us to be present, learn and engage".
Use of Reports and Diagnostic Tools
When incorporating individual leadership development into a group workshop, I can recommend a range of reports and diagnostic tools which can be utilised prior to a workshop to identify leadership strengths and areas for improvement.
Other reports can be used to reveal the spectrum of Best Self (positive and productive) and Shadow (sometimes subtle, but always negative, unproductive and automatic) behaviours exhibited by people.
For some diagnostic reports it is appropriate for individual debriefs to be arranged prior to a group workshop, but in other cases a team debrief can be incorporated into the workshop.  The purpose of a team debrief is to understand the personal strengths of each team member, as well as any potential challenges and how these might impact on the team's performance.
There are some fabulous assessments available for free here. If you are interested, look through the list for tests of: character strengths, grit/perseverence, work-life satisfaction, stress and empathy. 
"Effective leaders are individuals who help us overcome our own limitations and get us to do harder, better, more important things than we can get ourselves to do on our own."
Quote by David Foster Wallace,
American Novelist