Frequently Asked Questions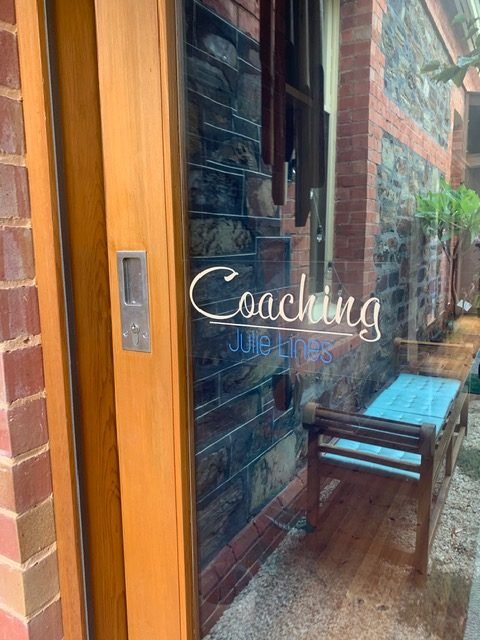 If you're still struggling to get your head around what Coaching is and why a coach can help just about anyone, I highly recommend listening to this podcast called The Coach in Your Head (Against the Rules with Michael Lewis). Even if you only listen to the first 12 minutes, you'll learn something useful.
Just about anyone today can call themselves a coach. Michael traces this trend back to its source and finds out that the secret to effective coaching lies not in retraining the body, but the mind. We meet the original guru of "the inner game": Timothy Gallwey, author of the 1974 classic, "The Inner Game of Tennis." We find out how mental skills coaches only need one coaching toolkit to work with everyone from New York City firefighters, youth softball players, professional musicians, and even writers with a podcast.
When is coaching the right intervention?
Coaching is a suitable leadership development intervention if any of the following resonate:
You need to build your confidence about a new role/challenge.
You are having trouble making an important decision.
You have changed role and you need some help to adapt.
You are feeling dissatisfied with your work.
You need to get your 'mojo' back.
You need some strategies to improve a relationship.
You need help to manage workplace conflict.
You need to stop procrastinating and start doing!
You are having trouble speaking-up and contributing at work in the way you'd like to.
Your work/life balance could do with some 'tweaking', but you're not sure where to start.
When is coaching the wrong intervention?
Coaching is not suitable when:
There are significant performance issues.


There are apparent mental health issues, which should be referred to a suitably qualified practitioner.



There is no commitment to change, or outright resistance to coaching.



How is coaching different to counselling, or mentoring?
What should I expect from my coach?
As a first step, we will discuss your needs and determine if coaching is the most appropriate intervention. If coaching is the right intervention, in the first coaching session we will clarify your objective for coaching.
There is no "off the shelf" coaching program, because coaching is bespoke to you. Each coaching session is unique and I will provide relevant resources to assist you with your specific objective.
I don't recommend a specific diagnostic tool – instead we will talk about the best way to collect information that will be useful to you in achieving your objective. In coaching we use data to create self-awareness, but there are a range of methodologies available such as:
Self-assessments (personality, strengths, motivations)
Seeking qualitative feedback from key stakeholders
360 degree feedback
Self-observation (of feelings, reactions, emotions) 
As an ICF certified coach, I have pledged to act in accordance with the Standards of the ICF Code of Ethics and to fulfill my ethical and legal obligations.
What will my coach expect from me?
Your first (and most important!) job is to choose the right coach. Coaching is a very special relationship, based on absolute confidence and trust, so it's important to make sure a connection exists before you choose a coach. Most coaches will offer you a free introductory meeting.
Should you decide to go ahead with coaching, I will ask you to sign a Coaching Agreement. The Coaching Agreement outlines your responsilities and some of these include:
To prepare for coaching sessions.
To participate openly and honestly in coaching sessions.
To experiment between sessions and apply your learnings.
Coaching is not a 'magic pill' and what you get out of it will depend on how much you are prepared to put in. I have seen some amazing transformations with coaching clients – these transformational changes are most likely to occur when people are honest and follow through on their commitments.
Will it be worth my investment?
There are three key things that influence the success of coaching:
The quality of the relationship between the coach (me) and the client (you). This is why the chemistry meeting is so important.
The expertise of the coach, which is about qualifications and experience. This is why it's important to choose a coach who holds a credential with the International Coach Federation and who has invested in their own professional development well beyond their original coach training. 
The client's motivation to change.