"Thank you so much for the gentle way you have delivered our Staff Retreat. The staff were engaged, relaxed, reflected on themselves and had the opportunity to interact with others". 
Feedback from whole school full day Retreat (2020)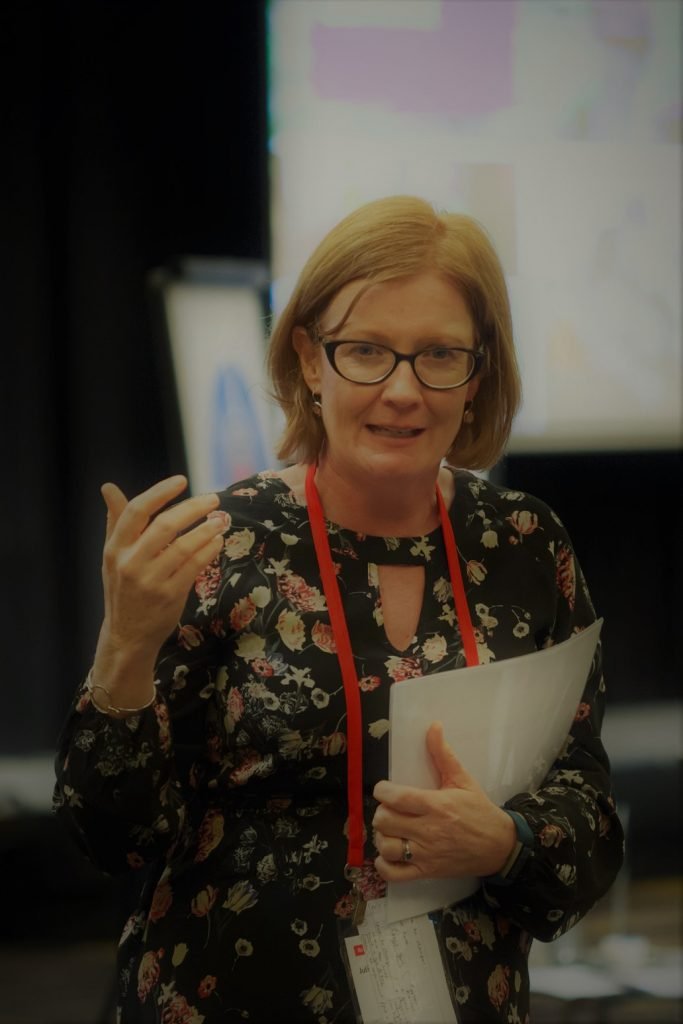 Unlike large firms who deliver off-the-shelf programs, I do not take a "one size fits all" approach. Instead, I will work closely with you and your team to develop a half-day or full-day workshop which is tailored to meet the specific needs of your team.
I will help you design and prepare a bespoke session for your team, based on the outcomes you actually want.
I will use an approach (or variety of approaches) that best fit the needs of the group.
I will structure the session(s) to create energy and maximise creativity.
I will honour the wisdom of the group. 
I will foster open participation, with respect for participant diversity.
I will manage participant interaction. 
I will create opportunities for everyone to have a say and draw-out participants with different thinking styles.
I will create a psychologially safe environment, in which issues can be surfaced.
I will bring an independent view, which also helps me keep the session on track.
I will ensure group members are fully engaged, while I focus on process.
Drawing on decades of experience developing and facilitating workshops, focus groups, reviews and retreats, I will work with you to design and deliver a program which keeps participants engaged and meets the objectives you want to achieve from the day.
In a complimentary "discovery" meeting, we will discuss what's important for your group/team – this might be a skill gap, a shift in thinking your organisation is trying to make, or something you want to see more of in your leaders.
Perhaps you want to create a feedback culture.
Maybe you want people to start having tough conversations.
Build the resilience of your leaders.
Develop greater empathy by listening to understand.
Get people thinking more strategically.
Stop and celebrate success.
Start conversations about personal purpose and how this links to organisational success.
Use of Reports and Diagnostic Tools
When incorporating individual leadership development into a group workshop, I can recommend a range of reports and diagnostic tools which can be utilised prior to a workshop to identify leadership strengths and areas for improvement.
Other reports can be used to reveal the spectrum of Best Self (positive and productive) and Shadow (sometimes subtle, but always negative, unproductive and automatic) behaviours exhibited by people.
For some diagnostic reports it is appropriate for individual debriefs to be arranged prior to a group workshop, but in other cases a team debrief can be incorporated into the workshop.  The purpose of a team debrief is to understand the personal strengths of each team member, as well as any potential challenges and how these might impact on the team's performance.
There are some fabulous assessments available for free here. If you are interested, look through the list for tests of: character strengths, grit/perseverence, work-life satisfaction, stress and empathy. 
Feedback from Participants
"Julie Lines was professional, positive, and open-minded to tailoring a program to our school's needs. Her ability to effortlessly weave contemporary research into our workshop enabled students to experience the breadth and depth of her skills.
As active participants, we trusted Julie in moments when she provoked our thinking and challenged our preconceptions and assumptions.
Julie took time to listen to us as individuals, to personalise our program requirements, and to check in along the way. We look forward to having Julie back with us in the future".
Assistant Principal, SA High School (2019)